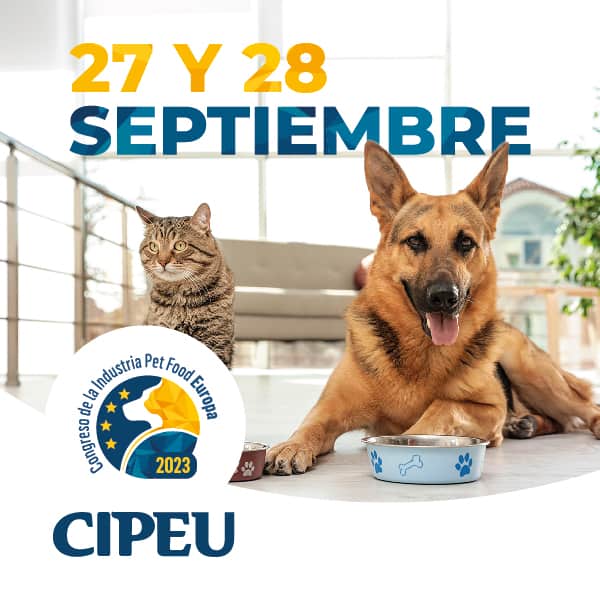 Soficada IBERICA takes part in the 1st edition of the European Pet Food Congress – CIPEU 2023 – (https://www.feriazaragoza.com/cipeu-2023) which will take place in Zaragoza, from September 27th to 28th, 2023.
All Pet Food and Feria de Zaragoza are organizing the first edition of the Congress of the Pet Food Industry in Europe -CIPEU 2023-, from 27 to 28 September 2023.

One of the objectives of this International Congress is to update on the latest trends of the Pet Food Industry, mainly in the fields of nutrition, processes, ingredients, machinery, laboratory and packaging, as well as to create and strengthen networks of contacts of the Pet Food Industry throughout Europe.
Source: https://www.feriazaragoza.com/cipeu-2023/information/why-event
The pet food market in Spain
The Spanish pet food market is one of the largest in Europe.
A few figures:
+ Over 560,000 mt of food manufactured to serve almost 10 million pets.

With a presence in Europe and the United States through its subsidiaries SODIVAS, SOFICADA IBERICA and SODIVAS NA INC, SOFICADA Group is an expert broker connecting industrial manufacturing and processing companies.

SOFICADA has forged robust, longstanding relationships with major European manufacturers to secure access to the highest quality raw materials, ingredients, and additives.