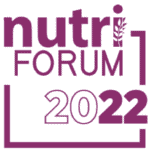 SOFICADA IBERICA and NUPROXA are both sponsors of the next nutriFORUM exhibition from April 20 to 21, 2022, the congress of animal nutrition in Spain, in Lleida.
NUPROXA provides high quality plant-based solutions in the animal nutrition and health sectors.
SOFICADA IBERICA is a specialist in the supply of raw materials for feed. The company implanted in Spain 15 years ago, and has been distributing NUPROXA products in Spain and Portugal since 2020.
In the following years, SOFICADA IBERICA would like to strongly intensify NUPROXA's presence on the Iberian Peninsula.
You haven't booked your visit to the forum yet? To register, click here.
With a presence in Europe and the United States through its subsidiaries SODIVAS, SOFICADA IBERICA and SODIVAS NA INC, SOFICADA Group is an expert broker connecting industrial manufacturing and processing companies.

SOFICADA has forged robust, longstanding relationships with major European manufacturers to secure access to the highest quality raw materials, ingredients, and additives.